About the Company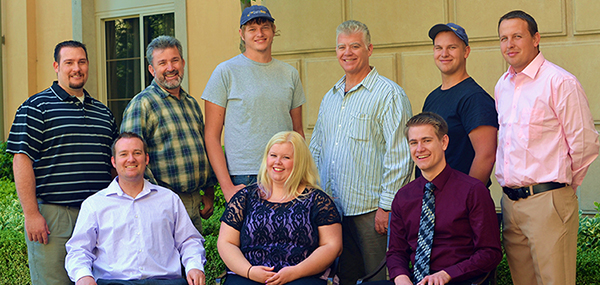 Landlord can be one of the hardest jobs, with its management intensive life style and slim margins, it can wear someone down. But when you add your property to the co-op of properties in Turn Key the worries are gone. With Turn Key at the helm you can sleep easily knowing that a team of professionals are looking over your property. Call us today 702-608-0702!
What do you get when you partner with Turn Key?
Peace of mind.
Customized attention to your property.
Discounted professional services.
Group buying to lower cost of maintenance.
Property hot list for investment property.
Education on real estate investments.
Property purchasing reports.
Customized agreements.
Plus everything a management company does:
Management Service.
Day to day operation.
Leasing, training of resident.
Advertising to place tenants.
Document drafts as risk management.
Record keeping on residents for legal matters.
Releasing and keeping the resident happy.
Evaluation and management of legal matters.
Maintenance Services include (but are not limited to):
24 hour emergency service for you and your customer.
Access to knowledgeable professionals.
Project overview management.
Access to our reliable professional maintenance staff.
Supervision of companies on your property.
Periodic maintenance inspections to preserve your asset.
Negotiation of low cost of repairs with highest quality of work.
Seasonal maintenance: lawn care, snow removal, furnace inspections, ETC .
Improvement studies and plans to improve property cash flow performance.
Utility audits to identify cost savings opportunities.
In house cleaning and much, much more!
Financial services.
Book keeping.
Bill payment.
Rent Collection.
Monthly statement.
Monthly property reports.
Customizable reports.
Tax preparation.
ACH payment.
Credit card payments.
Bad debt collection.

3650 E Russell Rd
Las Vegas NV 89120

(702) 706.7920

Utah Office:
1133 North Main Street
Suite 206
Layton, UT 84041

(801) 441.2200